European Association for Biometrics
Europe's Leading ID community
The European Association for Biometrics (EAB) is the leading voice for digital ID & biometrics in Europe. We are a non-profit, nonpartisan association.
The EAB's mission is to tackle the complex challenges facing ID in Europe, ranging from migration to privacy rights. Our role is to promote the responsible use and adoption of modern digital identity systems that enhance people's lives and drive economic growth.
Through a series of EAB initiatives we support all sections of the ID community across Europe, including governments, NGO's, industry, associations and special interest groups and academia. Our initiatives are designed to foster networking and debate, whether at an EAB hosted event across Europe, or in providing impartial advice & support to individual members.
We ultimately serve the citizens of Europe in the advancement of modern digital identity systems that are fair, accessible, secure & private.
Download the EAB Presentation: Join Europe's leading ID community (6,4 MB)
Workshop on Face Image Quality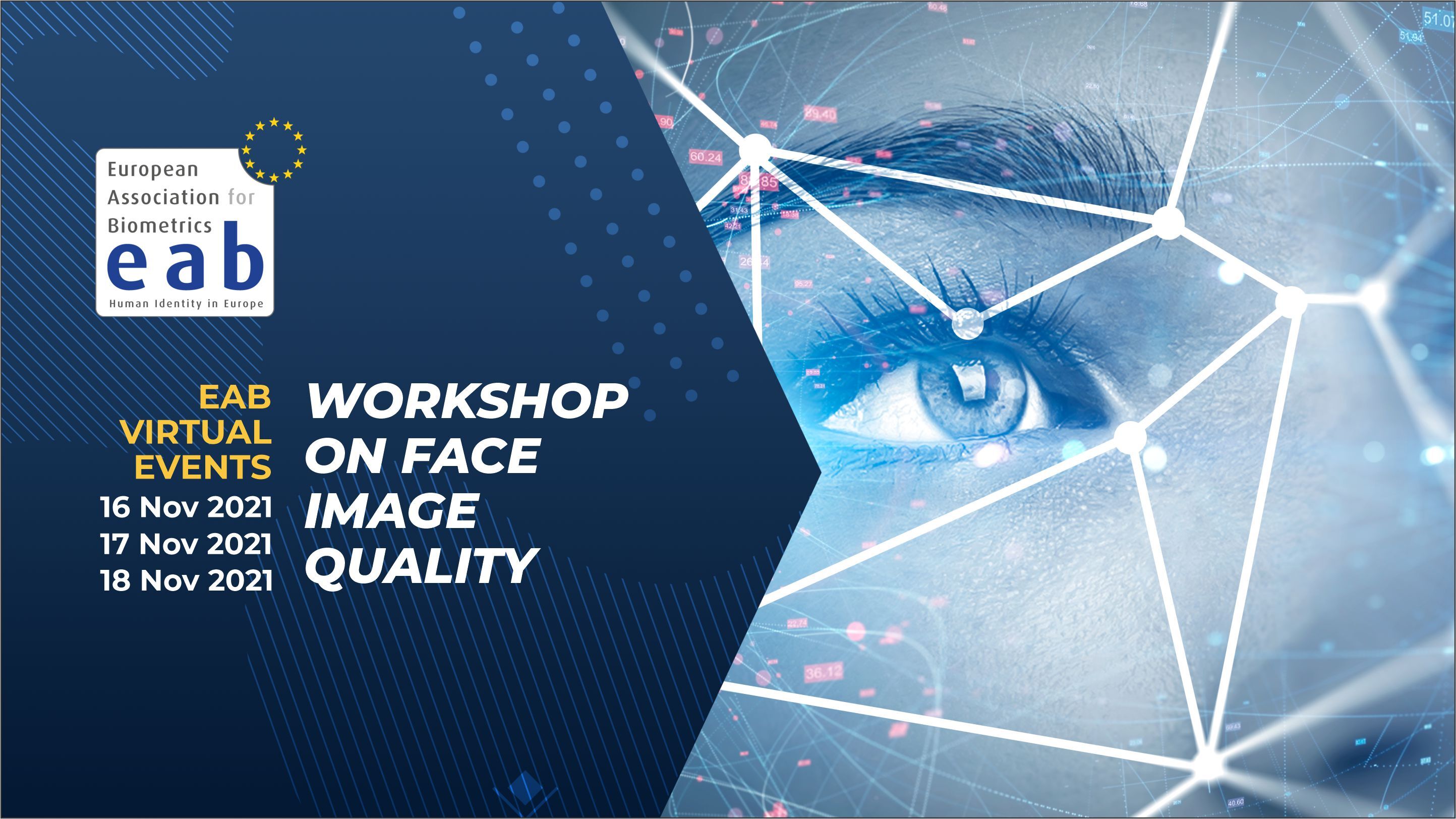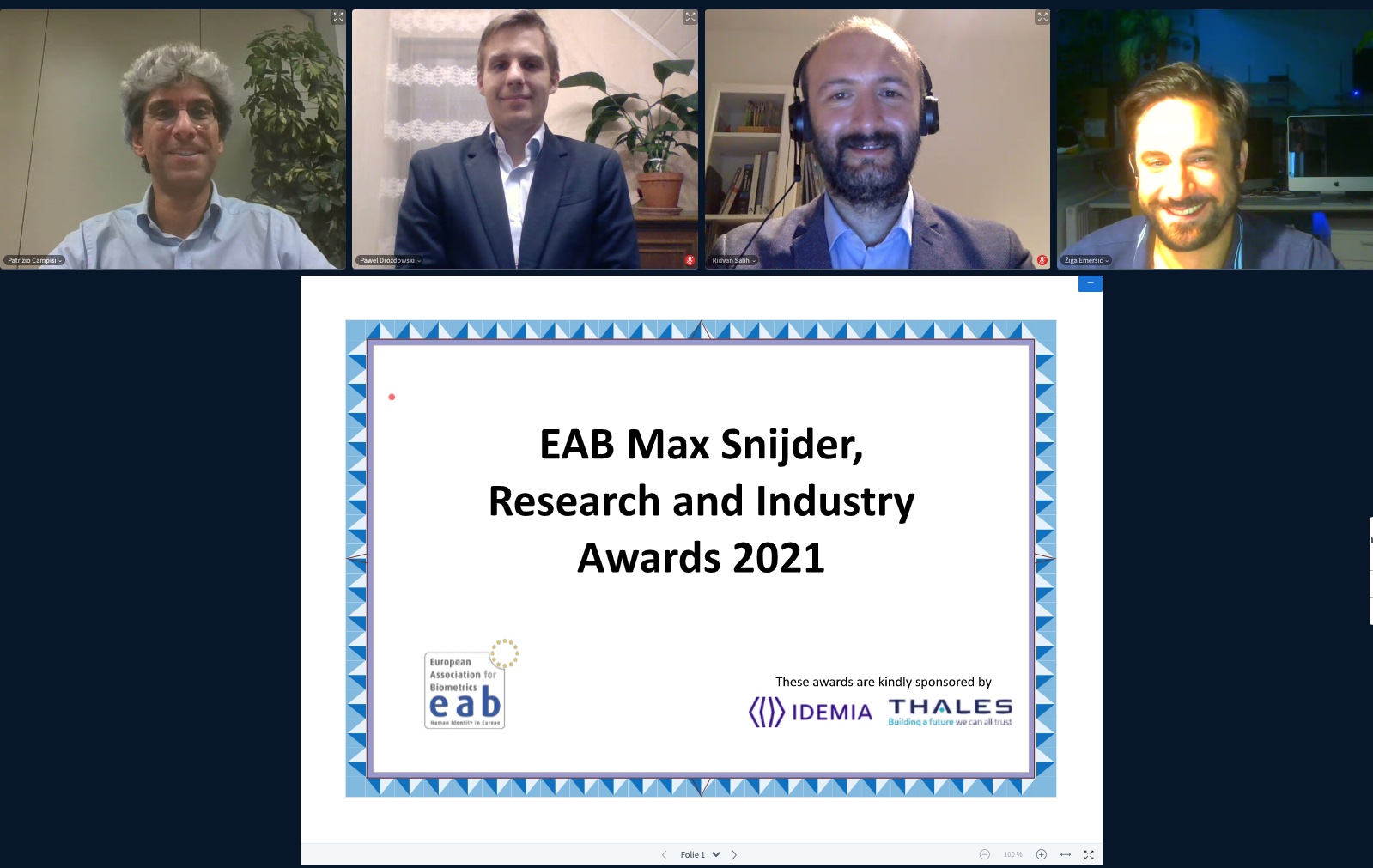 EAB European Biometrics Max Snijder, Research, and Industry Awards 2021
On 15 September 2021 the European Association for Biometrics (EAB) awarded young researchers for their outstanding works in the area of biometrics. An international jury chose 3 candidates out of a broad range of submitted high quality papers to present their significant contribution in front of the jury, the EAB members and the public audience in a virtual meeting.
The European Biometrics Max Snijder, Research, and Industry Awards are granted annually to individuals who have been judged by a panel of internationally respected experts to be making a significant contribution to the field of biometrics research in Europe. The intention of the award is to stimulate and promote innovation and research in the field of Identity and Biometrics in Europe.
Facilitating Free Travel in the Schengen Area
Due to migration, terror-threats and corona-threats various states have re-established border control or even closed the borders. The EAB-members drafted a position paper with suggestions to re-establish free travel between the member states in the Schengen area.