European Association for Biometrics
Europe's Leading ID community
The European Association for Biometrics (EAB) is the leading voice for digital ID & biometrics in Europe. We are a non-profit, nonpartisan association.
The EAB's mission is to tackle the complex challenges facing ID in Europe, ranging from migration to privacy rights. Our role is to promote the responsible use and adoption of modern digital identity systems that enhance people's lives and drive economic growth.
Through a series of EAB initiatives we support all sections of the ID community across Europe, including governments, NGO's, industry, associations and special interest groups and academia. Our initiatives are designed to foster networking and debate, whether at an EAB hosted event across Europe, or in providing impartial advice & support to individual members.
We ultimately serve the citizens of Europe in the advancement of modern digital identity systems that are fair, accessible, secure & private.
Download the EAB Presentation: Join Europe's leading ID community (3,0 MB)
EAB Virtual Events Series – Workshop on Fingerprint Presentation Attack Detection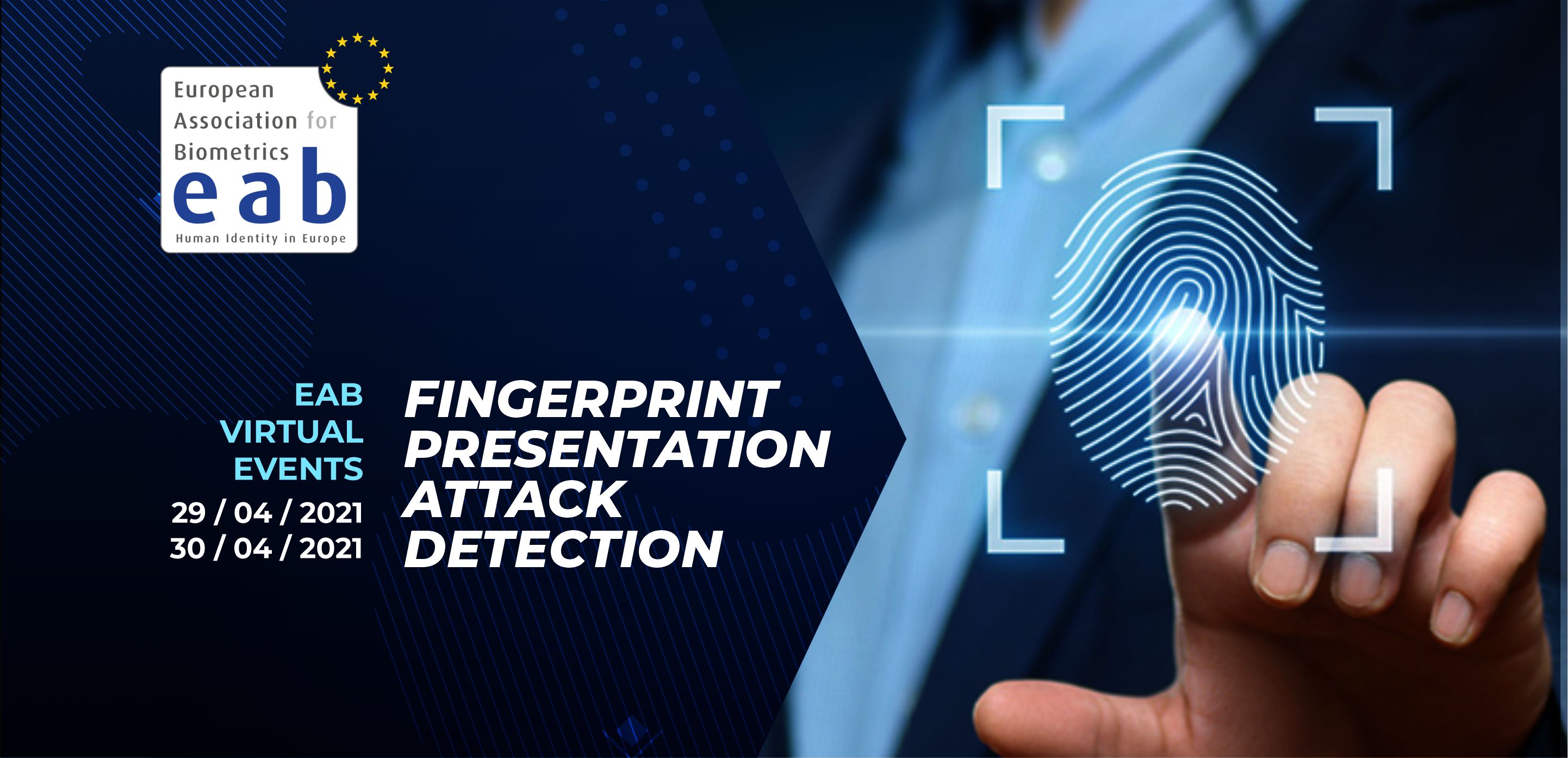 The 3rd edition of EAB's virtual events series will be on "Fingerprint Presentation Attack Detection" and will take place on April 29 and 30, 2021.
The use of biometrics, and in particular fingerprints, is increasing day by day. Not only are we required to give our fingerprints in order to obtain a passport, but we can also use them on a daily basis for other tasks such as unlocking our smartphones or confirming a bank transaction or payment.
EAB Virtual Events Series – Biometrics Challenges in the European Banking Ecosystem
The European banking ecosystem is a hyper-regulated market, encompassing accounting policy, risk credit, and involving Agencies such as the EBA (European Banking Authority) in Anti-Money Laundering (AML) and counter-terrorism financing actions, on top of the overarching EU DG FISMA.
In parallel, banks are providing financial services that are composed mainly by three offers: banking account, payments means and loans. In this respect all main banks' activities are impacted by European regulations and by the digitalisation of the society.
Biometrics is now a critical technology empowering several policies to make sure that any customers' and prospects' digital identity are secure when entering into:
Purely on-line on-boarding or enrolment to a new account covered by the AML regulation, also known as "Know Your Customer".
Secure electronic authentication to your on-line banking account, covered by the PSDII directive.
Secure electronic signature when subscribing to on-line services, covered by the eIDAS regulation.
Secure contactless physical payments.
The event will be centred on policy, standard, technologies and business, around three pillars:
Digital Identity and biometrics in the banking world: the Policy landscape.
The Biometrics technology challenges of the digital Identity verification.
Focus on key topics and challenges.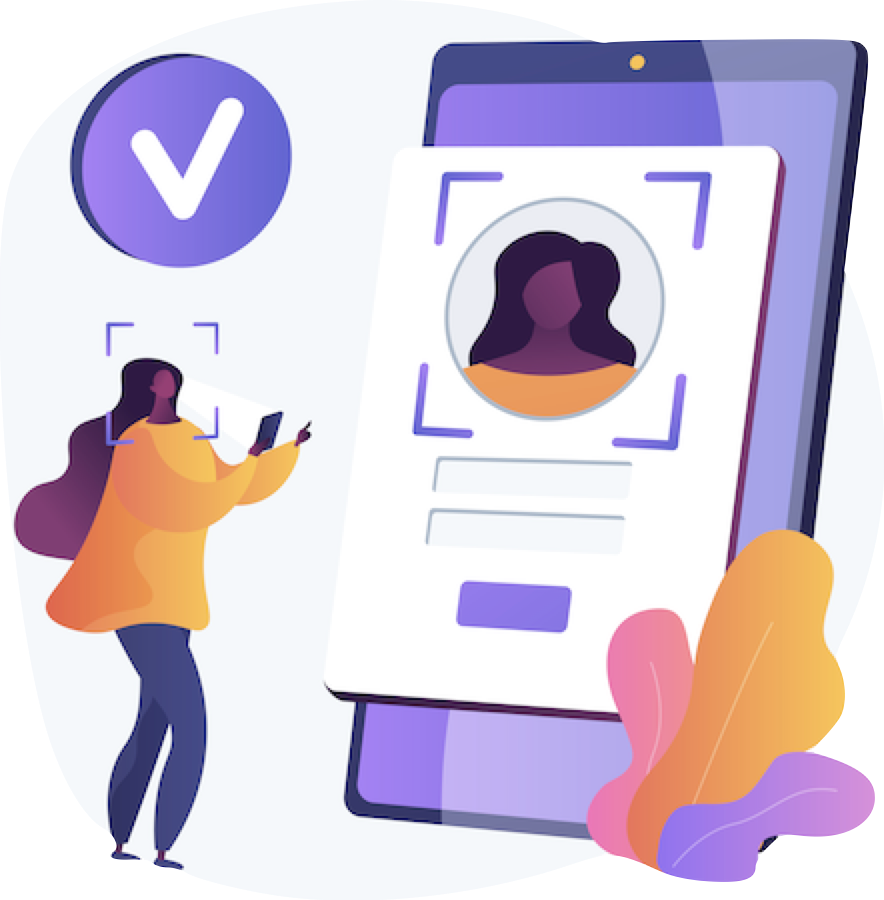 EAB Virtual Events Series – Demographic Fairness in Biometric Systems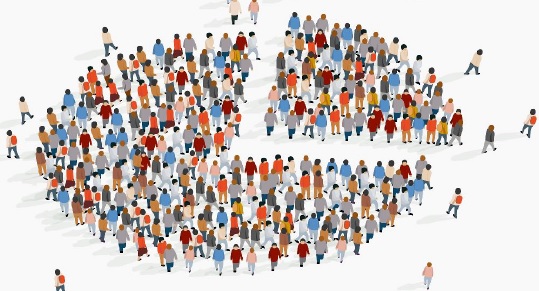 Algorithmic decision systems have frequently been labelled as "biased", "racist", "sexist", "unfair" by numerous media outlets, organisations, and researchers. Are such assessments justified? Should citizens and policymakers be concerned? What is the current state of the research? How can variation across demographic groups be quantified in evaluations of such systems? These and other related matters have recently become a hot topic in the context of biometric technologies, which are ubiquitous in personal, commercial, and governmental applications. Biometrics represent an integral component of many surveillance, access control and operational identity management systems, thus directly or indirectly affecting billions of people all around the world.
The EAB organizes a series of virtual events with "Demographic fairness in biometric systems" as an overarching theme. The events will feature presentations by experts from academic, industry, and governmental organisations and will facilitate interactions and discussions between the experts and the audience.