Winners of the 9th European Biometrics Research Award
On 9 September 2015 the jury of the 9th European Biometrics Research and Industry Award has selected the three winners of this prestigious competition. In front of the international jury the following results are announced:
The winner of the European Biometrics Research Award is Daria La Rocca from the Università degli Studi Roma Tre (Italy) for her thesis Learning repeatable biometric traits from EEG data.

The European Biometrics Industry Award is granted to Marta Gomez-Barrero from the Universidad Autonoma de Madrid (Spain) for her research on Fully Unlinkable and Irreversible Template Protection Based on Bloom Filters.

The Honorary Certificate has been provided to Miranti Indar Mandasari from the Radboud University (The Netherlands) for her thesis 3D Modern Speaker Recognition System for Forensics: Evaluation and Likelihood Ratio Calibration.
Patrizio Campisi, Chairman of the award and full professor at the Department of Applied Electronics at the Università degli Studi "Roma TRE" (Rome, Italy) says about the 2015 edition: "It is great to see an increasing number of PhD students submitting their research of high quality to competition. Presentations and motivation of all finalists was excellent. A good contribution to quality of biometrics research in Europe."
All three finalists have been awarded with a complementary one year EAB membership. In addition, the winner of the European Biometric Research Award 2015 as well as the winner of the European Biometric Industry Award 2015 received a commemorative certificate and a 2.000,00 € prize each. The winners were selected by all attending Jury members and EAB industry members. The awards are kindly sponsored by Morpho (Safran Group).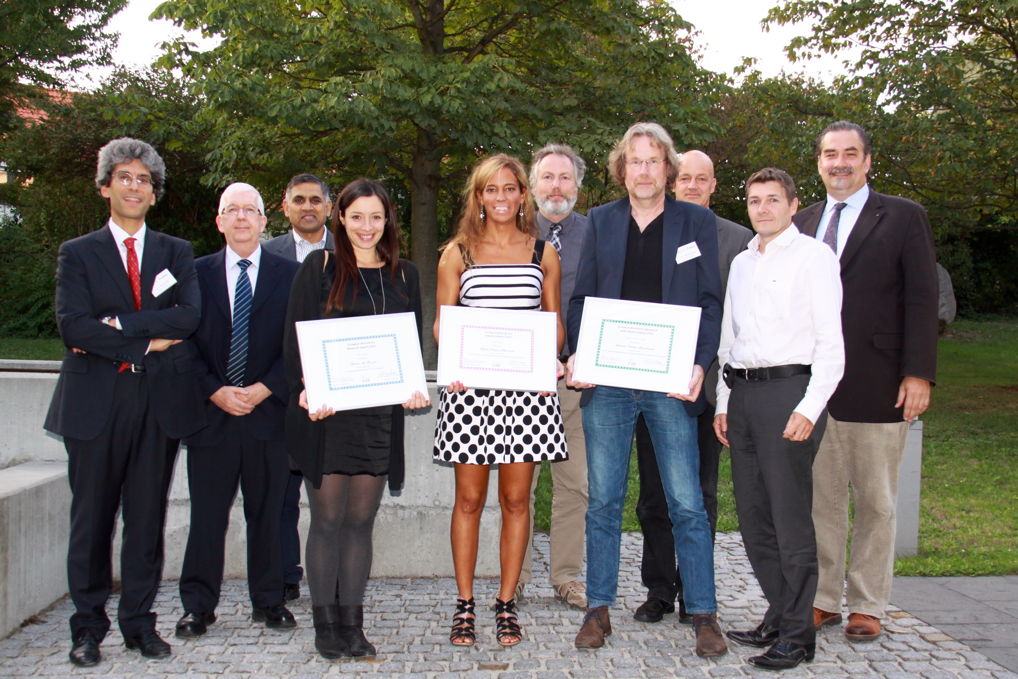 The day concluded with a open reception that provided good opportunity for informal biometric and non-biometric discussions.